It is with pride that the team Xoops France is pleased to present the new version of your support national francophone mobile version.

Now thanks to this application you can watch on your mobile phone or tablet every news forum, news, and stay in touch constantly with your favorite CMS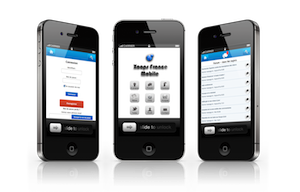 In this mobile version, simplicity and ergonomics were the main objectives to navigate easily through the site.Vous therefore have access to the most essential items such as news, discussion forum, the latest sites Xoopsés the FAQ and that also the contact form.

The latest articles related to social networks were also included to allow you to watch live activities performed.

Tablette version :


SourceForge has recently announced creation of a directory for "Enterprise-Ready Open Source Projects", or "Enterprise Directory". These are the projects that are geared specifically for use within a company. This might include areas such as project management, office suites, or customer relationship management (CRM) software, and of course CMS.

The SourceForge Enterprise Directory is the authoritative destination for researching and downloading Enterprise-Ready projects. It allows for rich community interaction on Open Source titles through the new reviews and ratings system. and enables direct reach to the developers of these titles.

We are very proud to announce that XOOPS has been added to this directory!

This is a clear testimony to the quality of XOOPS and the hard work of the XOOPS community!

The inclusion in the Enterprise Directory is reflected now in the new look of XOOPS on SourceForge, which will appear only on select Enterprise-Ready projects:




Viva XOOPS!
As more and more hosts are switching to PHP 5.4.x, some of our users are having issues with XOOPS 2.5.5, since it was not certified for PHP 5.4.x

Therefore we will be releasing XOOPS 2.5.6, that will run without any problems on PHP 5.4.x

Please note: the fact that the XOOPS Core runs correctly on PHP 5.4.x, doesn't mean that all your modules will run correctly, therefore you'll need to test them.

However, the recently released modules that qualify for our Basic Module Pack, are all tested on PHP 5.4.13, and they should run just fine.

There will be more modules coming soon (see this list)

For all others, please let us know about any issues you might have.

Download: SourceForge File Repository.

Please remember: This is RC Release version for features testing only!!!!

DO NOT install it on a production site and DO NOT upgrade any production site with it!!!

Please post and discuss all issues related to this release in this thread

XOOPS Development Team
March 27th, 2013
This is an RC release, please do not use it on a production site!

Mylinks is a XOOPS module that allows an administrator to create a series of website links. The module provides the ability for other users to submit sites for inclusion in the list which can be monitored by the administrator and then approved if desired. Additional information about the module (features, changes since last production release, important information) is available in the MyLinks 3.11 RC2 Ready for Testing news article.

This is intended to be a short release cycle before 3.11 FINAL. Please test the RC3 changes as soon as possible to verify the problems identified in the RC2 release have been corrected.

Code changes since v3.11 RC2:

Added:



added language defines to include all defines for 3.11 (most are non-translated)


updated ./docs/install.txt and ./docs/readme.txt


Corrected:


fixed rss and atom feeds so they validate


fixed bug for invalid include of utility class (no longer needed)


fixed bug in MylinksCategoryHandler::getCatTitles to get title field


fixed site link bug in tell-a-friend


changed _MD_AM_DBUPDATED with _MD_MYLINKS_DBUPDATED


Removed:


removed ./language/nederlands/changelog.txt - it was not being used


Changed:
System Requirements:


PHP 5.2.0


MySQL 5.0.7


XOOPS 2.5.0


Modulesadmin Class 1.1


Special appreciation to Cifug and Cesag for their assistance in testing the RC2 release and to Mamba for helping prepare/post the forum and news releases.
Backup your existing site before installing/upgrading any new XOOPS module.
Download:
XOOPS Mylinks 3.11 RC3
Bugs/Feedback:
Please post in
this thread on our Forums
Xoops Faq view
scripts folder / modules/xoopsfaq/templates
images folder / modules/xoopsfaq/images
xoopsfaq_category.html / modules/xoopsfaq/templates
Download :
https://sourceforge.net/projects/xoopstr/files/Hack/
Demo :
http://evsad.org.tr/modules/xoopsfaq/index.php?cat_id=1